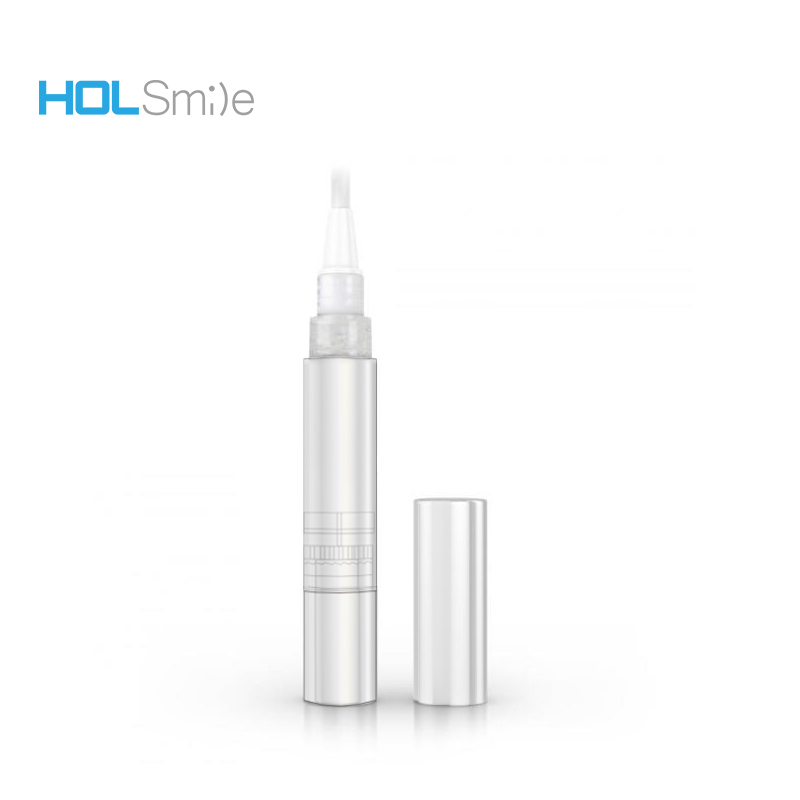 Teeth Whitening Gel Pen
Min.Order Quantity: 100 Piece/Pieces
Supply Ability: 100,000 Piece/Pieces per Month
Payment Terms: T/T, Western Union, PayPal

Quick Details

Model Number: WP
Material: Plastic/Aluminum
Service: OEM&ODM
Color: Silver, Black, Golden, White, Transparent, etc
Gel Type: CP,HP or Non Peroxide
Concentration: CP 1%-44% HP 1%-35%
Volume: 2ML and 4ML
Certificate: FDA, CE
Flavor: Mint
Free sample: Available
Packaging details: Depends on quantity
Shelf life: 24months
About teeth whitening pen
This whitening pen is the quickest, easiest, most budget-friendly option out there for taking the tint of your teeth from tired to twinkling. Just twist the bottom of the pen to release the whitening serum into the soft bristle brush applicator tip and paint on the surface of each tooth for targeted delivery. Apply up to twice a day for visibly whiter teeth in one week or use it to keep your teeth at the height of white after performing other treatments.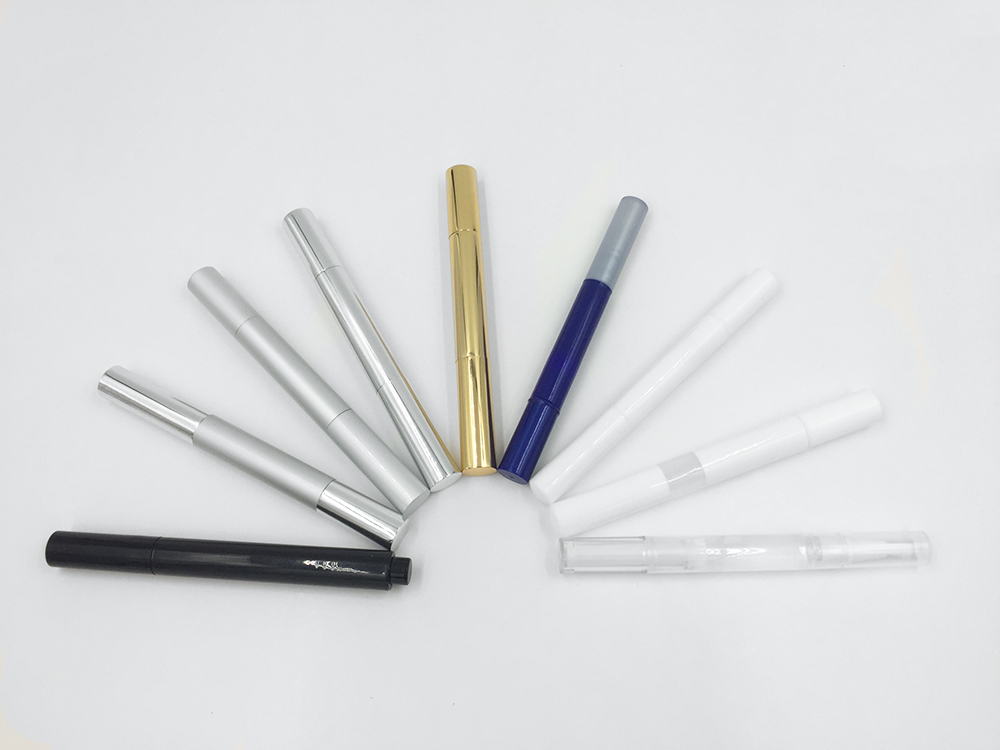 Holsmile guarantees the best competitive price and high quality teeth whitening products.
Let's work together to offer you a simpler, easier, and more affordable way to purchase your teeth whitening products.



Twist the bottom of the pen clockwise (to the right), and keep twisting to release the whitening serum through the tip of the pen into the brush. Keep twisting until the tip is saturated for your first application. With a vertical up-and-down motion, apply a thin layer to all visible surfaces of the teeth, focusing on areas with heavier stains,and away from the gum line. Do not eat, drink, or rinse for 20 minutes after applying. Be sure to replace the pen cap,to keep the serum from drying out.
Keep out of the reach of children. Not recommended for use by children under 12 years of age. Do not use if you are pregnant or nursing. If more than the amount used for whitening is accidentally swallowed,get medical help or call Poison Control Center right away. Avoid contact with eyes. If product contacts with eyes,rinse thoroughly with plenty of water. Avoid getting whitening gel on clothes and other fabrics. If irritation of the gums or mouth occurs, discontinue use. Teeth sensitivity from the use of whitening products is usually temporary and is not harmful. If irritation or sensitivity continues, consult a dentist. Always get professional advise from your dentist.




How Does Teeth Whitening Work?



Teeth whitening is a simple process. Whitening products contain one of two tooth bleaches (hydrogen peroxide or carbamide peroxide). These bleaches break stains into smaller pieces, which makes the color less concentrated and your teeth brighter.



Does Whitening Work on All Teeth?



No, which is why it's important to talk to your dentist before deciding to whiten your teeth, as whiteners may not correct all types of discoloration. For example, yellow teeth will probably bleach well, brown teeth may not respond as well and teeth with gray tones may not bleach at all. Whitening will not work on caps, veneers, crowns or fillings. It also won't be effective if your tooth discoloration is caused by medications or a tooth injury.